The Next Act Pub & Restaurant is hitting the pavement with their new food truck bringing their unique gourmet menu to the streets of Edmonton, Alberta.
Visit www.nextactpub.com or follow them on
twitter @theactfoodtruck to locate the truck today.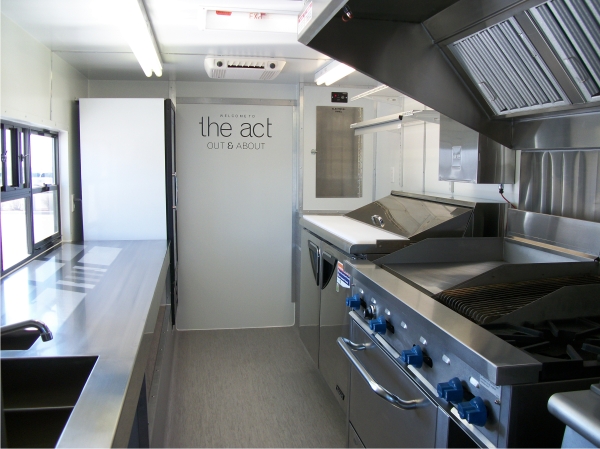 Custom stainless steel counters, 3-compartment sinks, hand basin, chipper, double side serving window, coved flooring, onboard generator, 72" grease extraction canopy, updraft exhaust, Bison fire suppression system. This unit designed for
all-weather applications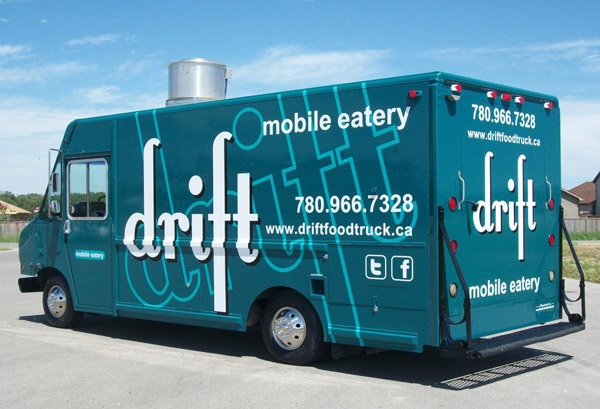 Drift Eatery is a family operated business in Edmonton, Alberta. Nevin and Kara specialize in a variety of gourmet sandwiches, hand cut fries, soups, beverages and great service. Visit www.driftfoodtruck.ca
Truck equipped with custom sandwich refrigerated make table, bake oven,
flat griddle, char broiler, fryers, and upright beverage display cooler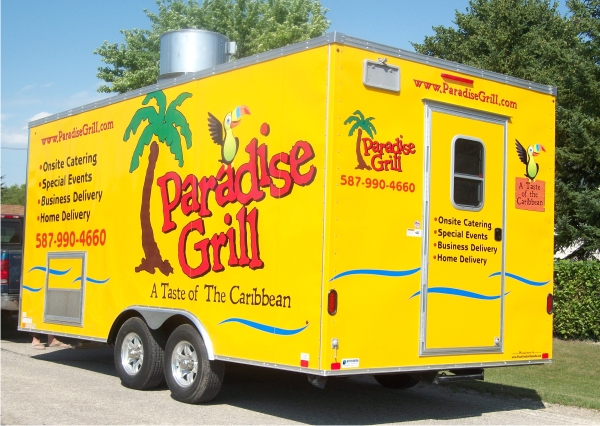 Paradise Grill is located in Edmonton, Alberta. They offer a wide variety
of spicy Caribbean delights. Watch for them at the many events
throughout the Edmonton area. Visit www.ParadiseGrill.ca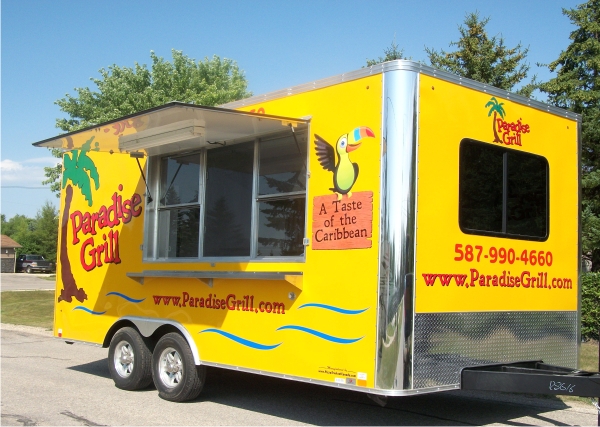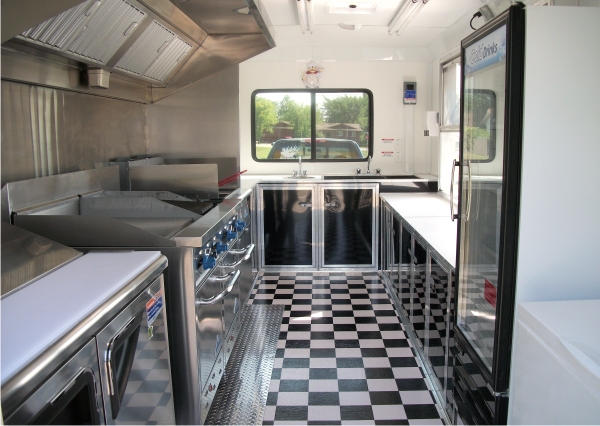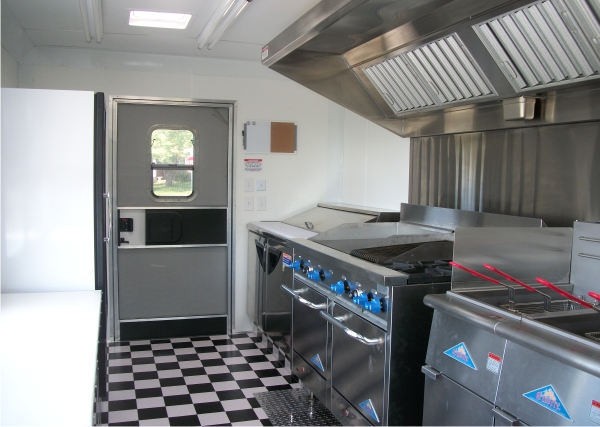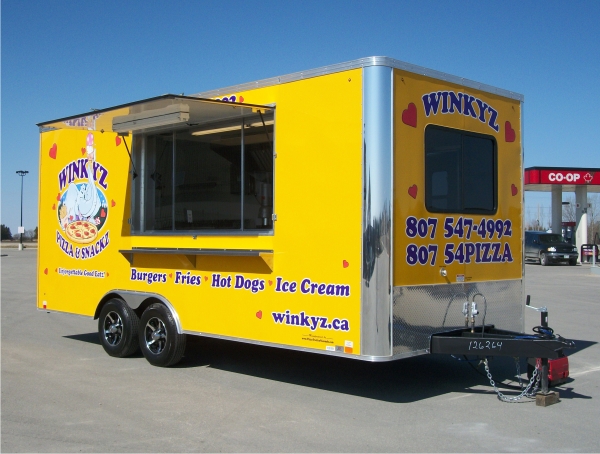 Winky's Pizza & Snackz is located in Keewatin, Ontario.
They offer pizza, home cut fries, char broiled burgers, hot dogs, smokies,
and ice cream. Visit www.winkyz.ca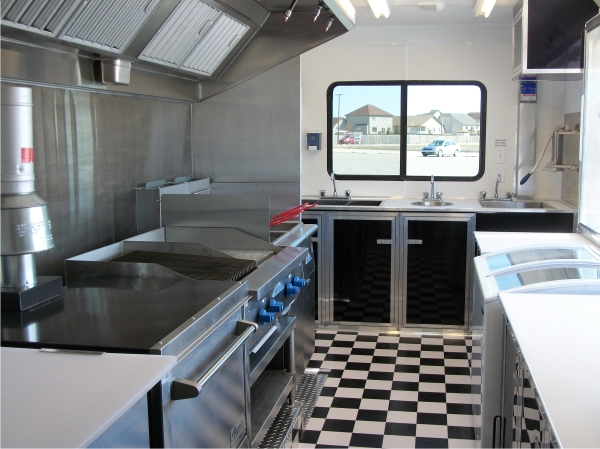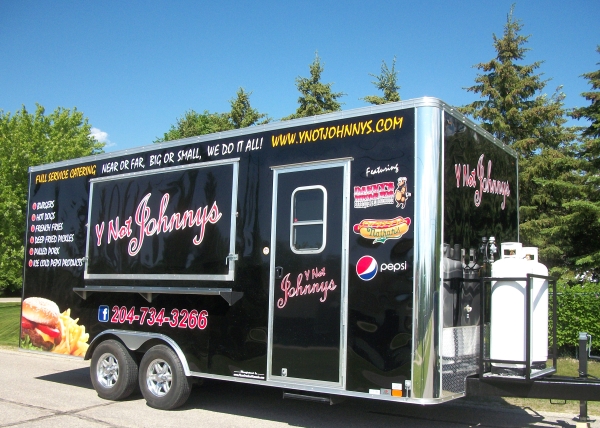 Y Not Johnny's is located in Swan River, Manitoba. They offer
char broiled burgers, hot dogs, pulled pork sandwiches and french fries.
Visit www.ynotjohnnys.com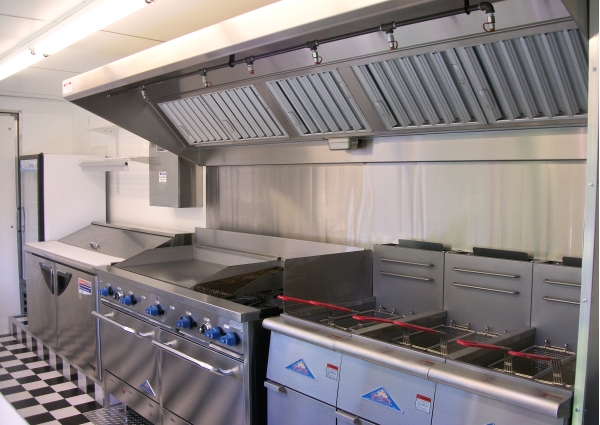 We offer a wide variety of food equipment and design for all types of
concession trucks and trailers. All equipment has NSF approval.